Friends I am so thankful God cares for me. I am thankful that He wants to carry my burdens, those things that weigh heavily on my heart and soul. That He is always near and is always eager to hear from me.
I can not imagine one day of my life without Him in it! I couldn't survive without Him! He is my lighthouse when the waves of life threaten to overtake me. He is the Light that constantly beams forth guiding me safely to shore amidst storm after storm after storm. He is my Rock. My Refuge. My Shelter and Safe Haven.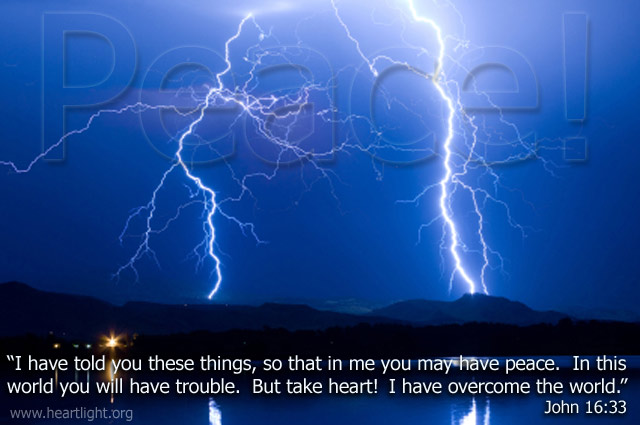 As we navigate life through this perilous world let us remember that we are more than conquerors because of HIM!
Today my heart is heavy with the needs of my friends. I ask you to join with me to pray and help carry these burdens to the Lord.
PRAYERS NEEDED AND GREATLY APPRECIATED:
1.) My oldest sons friend, Eric. He is in the m*rines and will be leaving to do his first tour of duty in the middle of September. His destination is Afghanistan. His job is demolitions expert and the mortality rate is very high. (Like 1 in 3!) Please pray protection and safety over him and that he would be infused with God's peace, presence and strength.
2.) Please pray for
Elaine
. She just found out that she has breast cancer. Please pray for God's healing touch on her body. Please also lift her precious family in prayer too as they process and walk this journey with her.
3.) Please pray for
Dana
as her family navigates the turbulent waters of house hunting and renting. Not fun! :(
4.) Please keep
Mama D
and her little RADish in prayer. They are on a mega roadtrip and having to deal with disobedient children is never fun while traveling but when you have to deal with RAD behaviors it's often over the top and very, very exhausting. Please pray for peace for this child so the rest of the family can enjoy the roadtrip.
5.) And last but certainly not least, is
sweet Selah.
Continued prayers for her and her family.
Thank you friends for standing in the gap with me for these precious ones. There are so many needs out there and I am honored to join in praying. If you have something you would like me to pray for leave me a comment or contact me by email. (It's listed in my profile)
Much love and sweet sleep to you tonight....